Kritters for Christ LLC
Regular price
Sale price
$2.59 USD
Unit price
per
Sale
Sold out
Superworms are an ideal live food for your pet. They are an excellent source of protein, calcium and vitamins; up to 75% protein and 15% calcium. These worms come in three sizes, so you can find the perfect fit for your pet.
KEPT HERE IN OUR FACILITY ON GUT LOADED CHOW AND CLEAN FRESH BRAN
PLEASE SELECT SHIPPING OPTION HOLD FOR PICKUP TO HAVE  THESE HELD AT YOUR LOCAL POST OFFICE IF YOUR UNABLE TO BE PRESENT AT DELIVERY.
SEE LIVE ARRIVAL GUARANTEE ON HOME PAGE.
View full details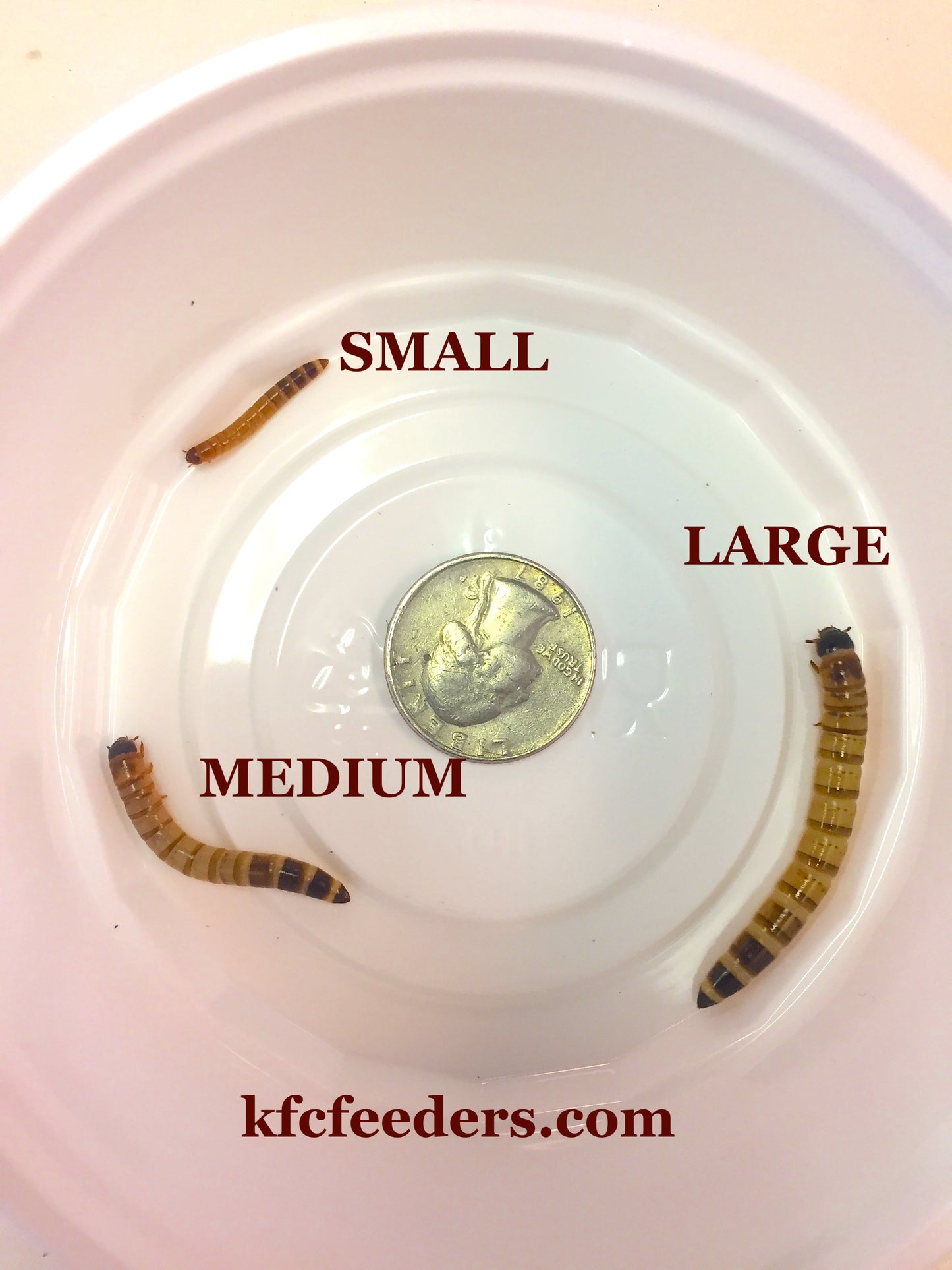 Best place for superworms!!
The best
Great feeders, great prices, customer service is top notch! Couldn't ask for more.
Great
No issues as always it was great :)
Nice big plump worms but needs better packaging
The worms were a nice size as all alive but the problem is the tissue paper they are packed in makes it very hard to empty them out into our container. Wish they would be packaged differently.
The purpose of the tissue is to ensure they do not pile up on top of each other and suffocate / heat up during shipping.
Thanks for the review its easy if you have a bigger container to empty them into and transfer into the keeper.
Super worms
Good quality, fast service